Mike McHale – Managing Director
Originally from the Midlands, Mike has an exceptional track record, over 27 years, of matching the requirements of customers to the operational realities of electrical distribution. He has overseen significant distribution growth in his management roles at regional, area and branch level within Rexel, Edmundson Electrical and Newey & Eyre. Each built on his belief in teamwork and customer services.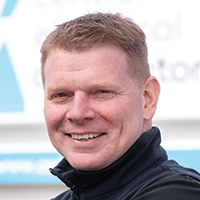 Lee Robinson – Director
Lee has 25+ years' experience in Electrical Distribution. Over 15 of these years has been in the Wolverhampton area where he oversaw significant customer demand growth. Lee is passionate about applying the best of big business thinking to agile, independent distribution for the benefit of our customers in the region.